Important Site Links
TEMS Info
ABOUT US
Docs / Downloads
Contact
References
---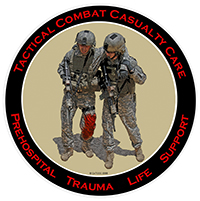 ---
EMT-T / TCCC CERTIFICATION COURSE


High-speed training utilizing the latest techniques in simulation and role-play exercise.
Advanced field medicine including needle chest decompression, suturing, cricothyrotomy, advanced airway management and advanced bleeding control procedures including the latest in TCCC application.

Performance of the above skills are perfected in the austere environment including "officer down" scenario based exercises.

TEMS Course CEUs Include:
45 hours - EMS (RTI EMT-Tactical)®
16 hours - EMS (NAEMT TCCC)
SWAT Medicine -

The Tactical Medic course is designed to provide the Medic with the skills necessary to support a tactical law enforcement team (SWAT). as the violence associated with drug activity and terrorism continues to increase, the ability to have medics trained, qualified, and skilled with this specialized talent is becoming a standard among tactical law enforcement teams...objectives

RTI is an A+ rated member of the Better Business Bureau, and a "Team" member of the National Tactical Officers Association (NTOA).

"AD MEDICOR PROELIATOR"
(TO HEAL THE WARRIOR)
---
All photographs are copyright (c) 2023, Rescue Training Inc, all rights reserved. Visitors to this site may download images for local, private, non-commercial use. Other than this explicit usage, the images may not be published, reproduced, or distributed in print or electronic and/or digital media, or linked or otherwise referenced on the internet or other digital information networks without the express written consent of Rescue Training Inc. EMT-Tactical® is a registered Trademark of Rescue Training Inc
EMT-TACTICAL

™
Up-Coming EMT-Tactical® Course
Prerequisites: EMT or higher; Working in Public Safety.
EMT-Tactical - New York
Postponed- Information
---
Call 912.692-8911 or email: dave@rescue1.com
RESCUE TRAINING INC SWAT MEDIC PROGRAM



EMT-T / TCCC CERTIFICATION COURSE
The 54+ hour course is conducted over a five day period. The program is constantly being revised and up-dated to deliver the latest tactical and medical practices for military and civilian personnel including the latest medical standards as established by the Committee on Tactical Combat Casualty Care (TCCC) and includes medical standards as established by the American College of Surgeons as outlined in "Pre-hospital Trauma Life Support (PHTLS) and TECC".
The SWAT MEDIC program utilizes experienced expert instructors from all over the country and are willing to bring the course to your location or you can come to one of our facilities. Our training center has over 10,000 sq ft of full-time licensed medic / public safety training facility located in historic Savannah, Georgia.
Tactical Medic Training

Rescue Training Inc provides professional tactical medic training to professional medics. This EMT-Tactical® course is conducted by practicing physicians, tactical paramedics, SWAT members, law enforcement trainers, special forces medics, medical educators, and other experts in tactical medicine. see faculty

COMPLETED COURSES
All content including pictures, photographs, text, and artwork are © copyright and registered with the US Copyright Office, and owned by Rescue Training Inc unless otherwise stated.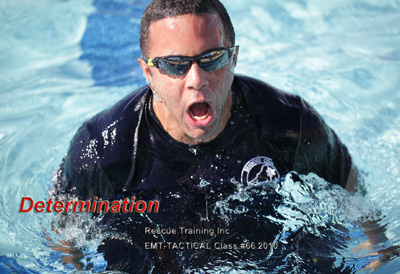 EMT-T / TCCC COURSE
Graduates receive both the NAEMT TCCC certification along with the RTI EMT-Tactical certification, a determination has been made to extend EMT-T certifications, posted to expire in three years (issued prior to 2011), by one year. This allows a four year certification period for both certifications with corresponding expiration dates. Both are now good for four years.